Women Devoted to Health & Science
Addressing a Significant Global Issue
A nationally recognized MD/Urogynecologist, a renowned PhD in Microbiology, and one of the "Top 100 People in Healthcare", each significant in their fields, joining forces to develop and bring to market, a new treatment using well-understood tenants of science. Why? Because new treatments are essential to combat evolving yeast and bacterial issues. Meet Dr Melanie Santos, MD, Hyunsook Park, PhD and Annette M. Walker, and get their personal perspective.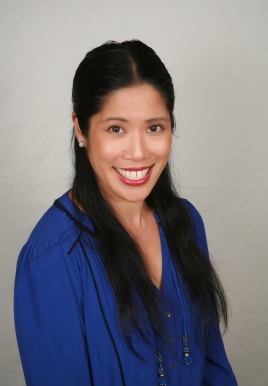 Dr. Melanie Santos, MD
Chief Medical Officer "I'm excited to contribute and help evolve a critical, novel and much needed therapy through my involvement with Cern Corp.. As a practicing Uro-Gynecologist, I'm all to aware of the struggles women face with recurrent vaginal infections, seeing these women on a daily basis in my practice. Treating women weekly with our current therapies, which are really only limited to medications, which can then cause additional issues, including adverse effects and in some cases additional infections, has a been a long time frustration. To be involved with an option which could truly revolutionize our approach to women's health, well that is a game changer"
Hyunsook Park, PhD
Director of Microbiology "I have devoted over twenty years of my life to researching the pathogenesis of Candida species and the evolution of the treatment of vaginal infection. Specifically, my study focuses on the host-pathogen interaction, leading to dynamic genome expression change in both host and fungal aspects. I also have applied these studies to understand molecular mechanisms of disease development and to develop antifungal strategies. I was intrigued with Cern's approach, which uses microbicidal light to mitigate vaginal infection without the need for drugs, while avoiding development of drug-resistant pathogens as well as issues with complex drug interactions which arise too frequently for women taking multiple prescriptions."
Annette M. Walker
Board Of Directors "I've spent my career working to improve patient outcome by focusing on the creation and management of environments which deliver state-of-the-art healthcare for all in need. I'm honored to be involved with Cern Corporation as we work to develop products which are not only effective, and affordable, but address a significant "Unmet Need" for so many women, so as improve quality of life"