Cern Corporation has been making waves in the business world with its latest groundbreaking innovation that promises to reshape the landscape of health care industry. The company's unwavering commitment to pushing boundaries and delivering cutting-edge solutions has once again taken center stage as it unveils a technology that experts are calling a game-changer.
Team Cern Expanding – Key Roles
Cern Corporation – Developing a much-needed, non-drug therapy, for mitigation of yeast & bacterial vaginosis (without the need for drugs), is excited...
New Femtech Award / Follow Cern
Tremendous achievement by our Dr. Melanie Santos.  Thanks so much for all you do and the contributions to "Team Cern" as...
Thank you. Let's stay in touch!
On behalf of "Team Cern", thank you for all the tremendous support as we bring to market what so many believe...
Cern funding ends tonight!
On behalf of "Team Cern", thank you for all the support on our current round! Please, if you haven't already, finalize...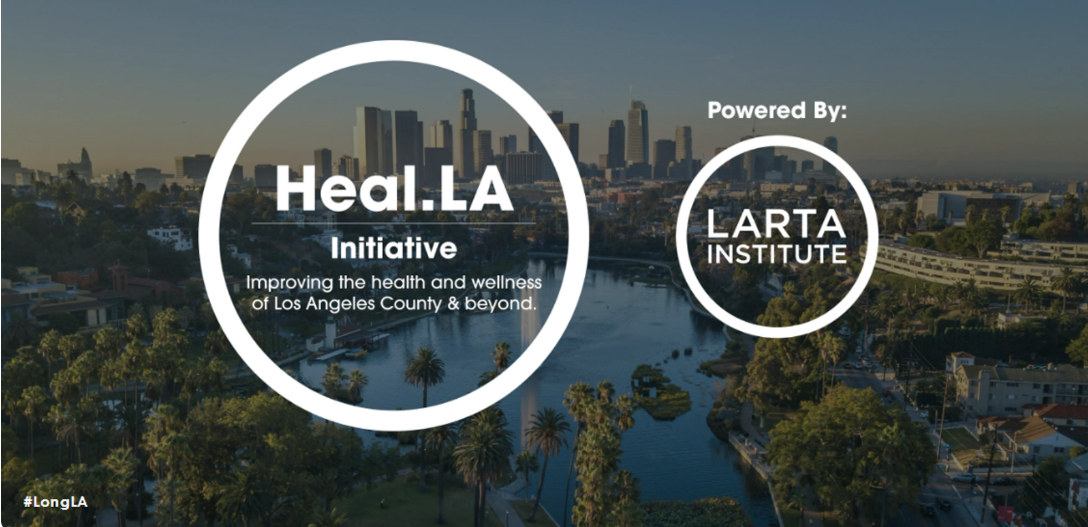 Cern recognised by LARTA Institute
Cern Corporation, (The Cern Device™) is being recognized as one of nine cutting-edge companies that are transforming the healthcare industry. (HEAL....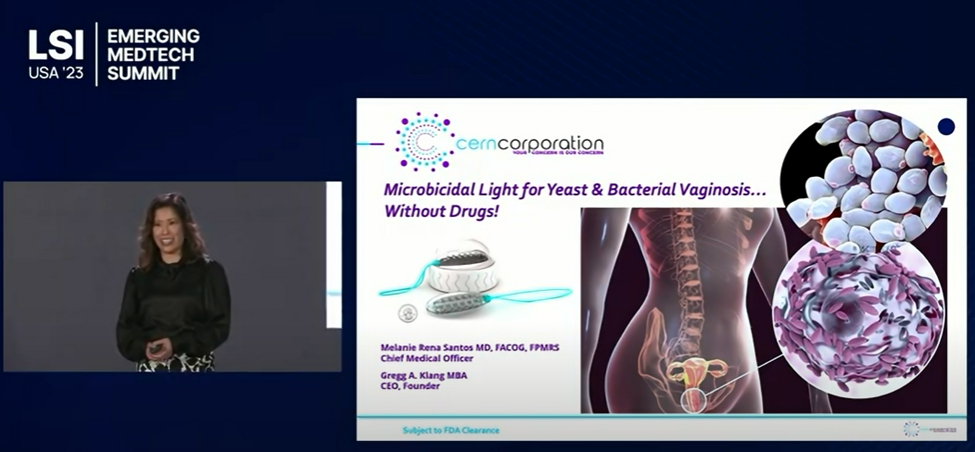 Cern Webinar: "The Cern Device"
Welcome! You are invited to join a webinar: Drug-Free Treatment for Vaginal Infections: An Introduction to The Cern Device™. After registering,...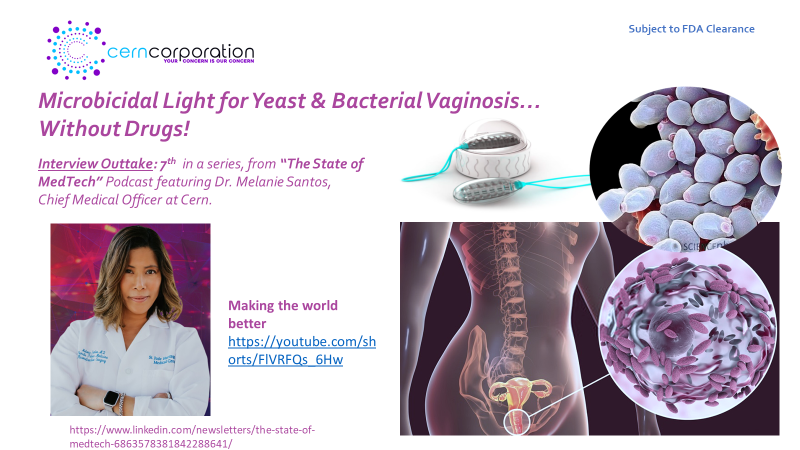 Interview Outtake 7: Making the world better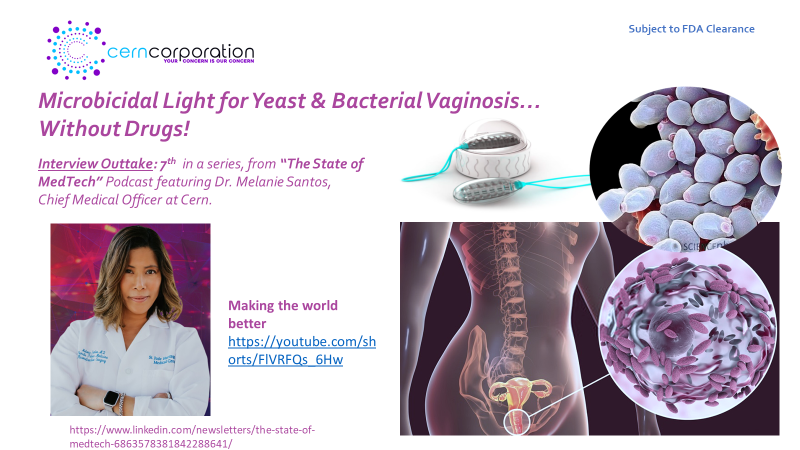 Interview Outtake 6: Decreasing the medical burden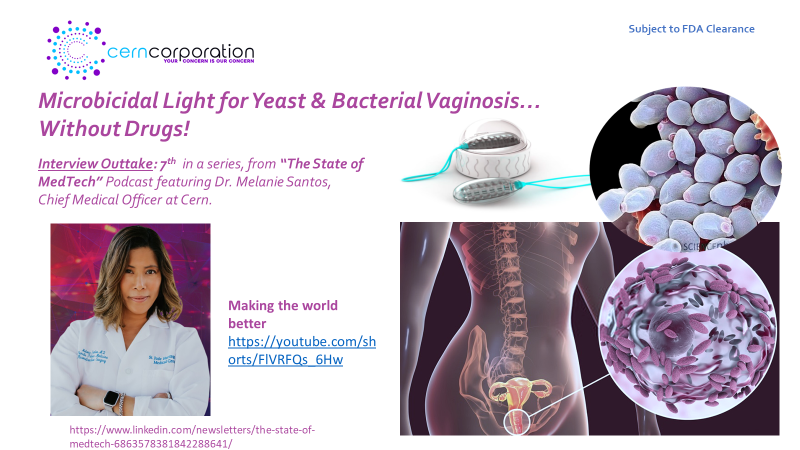 Interview Outtake 5: Prevalence & Symptoms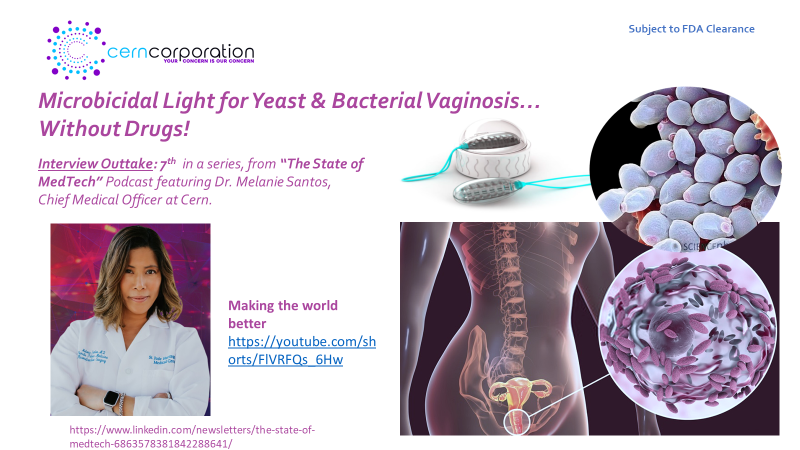 Interview Outtake #4: Success and career