Cern Webinar: "The Cern Device"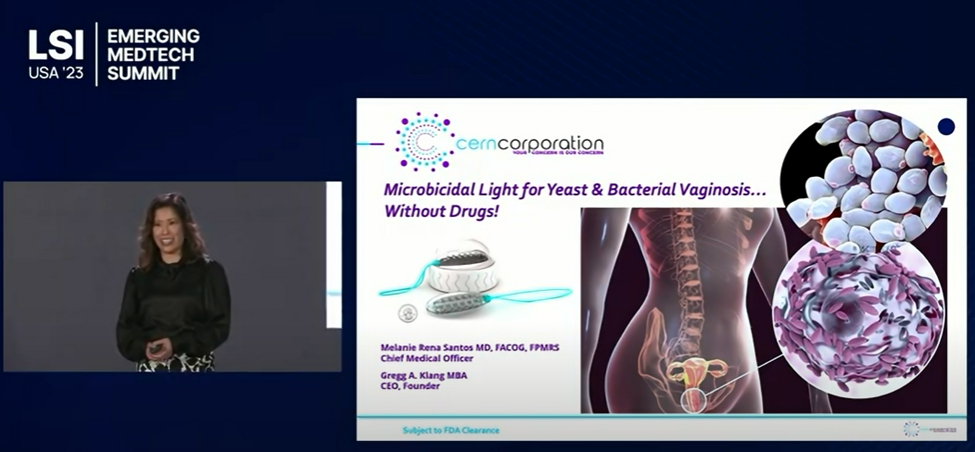 Welcome! You are invited to join a webinar: Drug-Free Treatment for Vaginal Infections: An Introduction to The Cern Device™. After registering, you will receive a confirmation email about joining the webinar.
Join from a PC, Mac, iPad, iPhone or Android device:
Please click this URL to pre-register and join. https://us06web.zoom.us/s/83872086186
Description: Dr. Melanie Santos' recent presentation at Life Science Intelligence 2023 where she discusses how the Cern Device can advance women's health.
The Cern Device™ – The first microbicidal light device for treatment of yeast & bacterial vaginosis.
Date & Time: Apr 25, 2023 12:30 PM in Pacific Time (US and Canada)
Cern will review content from our recent presentation at LSI USA '23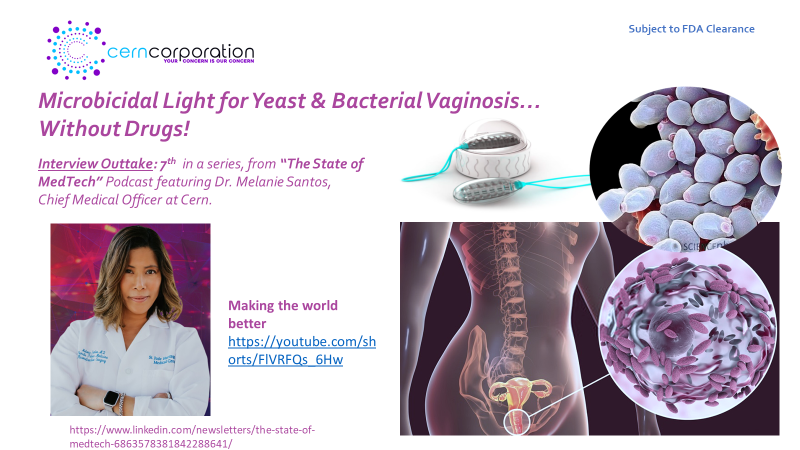 Interview Outtake #4: Success and career
New Femtech Award / Follow Cern
Tremendous achievement by our Dr. Melanie Santos.  Thanks so much for all you do and the contributions to "Team Cern" as...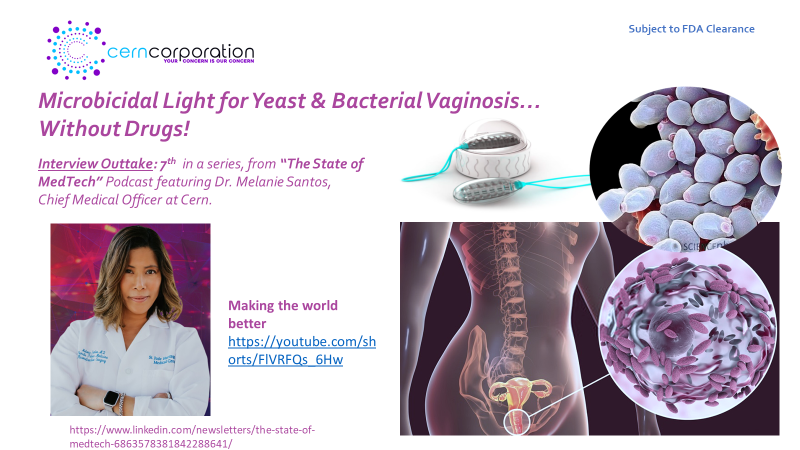 Interview Outtake 6: Decreasing the medical burden